By PURPLELEC |
13
September 2023 |
0
Comments
Which video recording software is better?
 1、 Microsoft Snip (Microsoft Snip)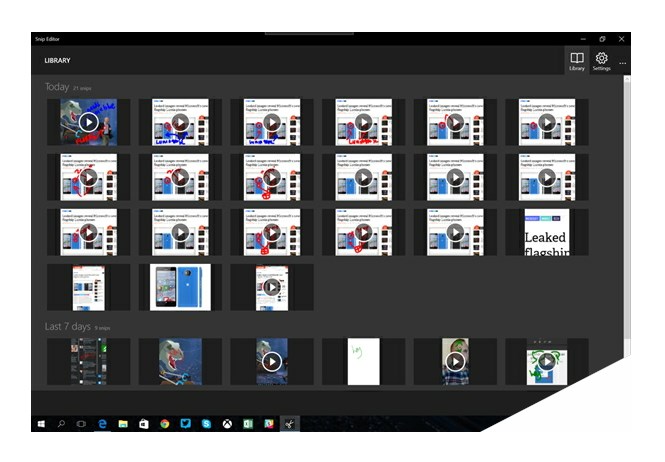 1. Software introduction:
  Microsoft Snip is Microsoft's latest video recording software, known as the best video recording software, the software can not only record screen content, but also record audio at the same time, can be described as a teaching tool, the generated file format for the mainstream MP4.
  In addition, users can choose whether to save the recorded file locally or upload it to the cloud, after which Microsoft automatically produces a URL address that can be shared with others.
  2. Instructions for use:
  Microsoft Snip is located at the top of the system, so the screenshot can be carried out at any time, you can capture the desktop, camera captured images or whiteboards, etc. After the basic screenshot operation is completed, the image is copied to the clipboard, and if you want to add audio to the captured image, the resulting file is automatically converted to MP4 format, and Microsoft can provide the URL for the file (with upload options) for others to access through the Internet; If you do not add audio, you will save the screen shot to the local.
  2、 fast screen video tool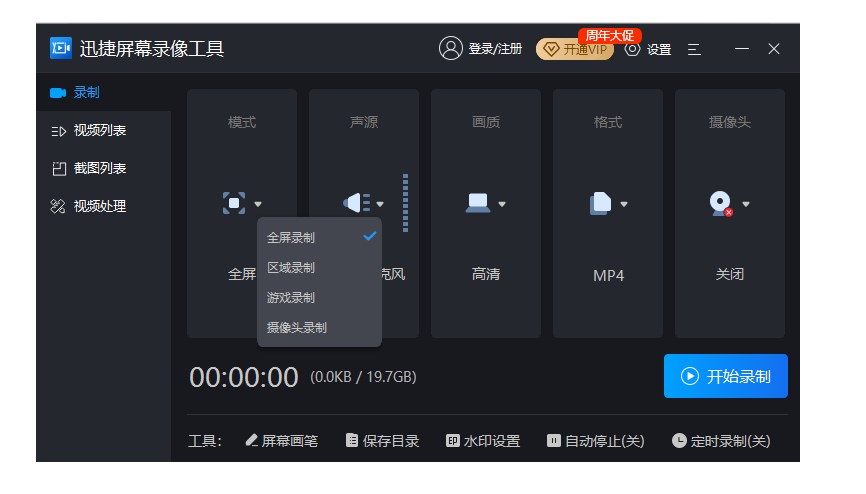 1. Software introduction:
  Xunjie screen video tool is a professional screen and sound synchronous recording of the screen video software, through the software can record game video, web video, network courseware, computer screen, etc., is a computer screen recording software in the operation of the simplest video recording software.
  2. Software features:
  (1) Simple software operation method: the functional options in the software interface are clear, and users can easily start using the software and record screen videos according to their own needs.
  (2) High-definition screen recording function: there are special quality options for different video quality, and users can choose the clarity of the video according to their needs when recording video.
  (3) Accurate sound and picture synchronization experience: The software supports multi-level audio acquisition, which can simultaneously capture microphone audio and sound card soundtrack, so as to achieve the effect of video and sound synchronization.
  (4) Unique regional video recording: for different user needs to develop different recording options, rapid screen video tool in addition to support full-screen recording, but also support regional screen recording.
  (5) Diversified video output format: The video format recorded by the fast screen video recording tool can be divided into two kinds, one is AVI format, the other is MP4 format, the two formats are optional.
  3、ShowMore(Video recording software)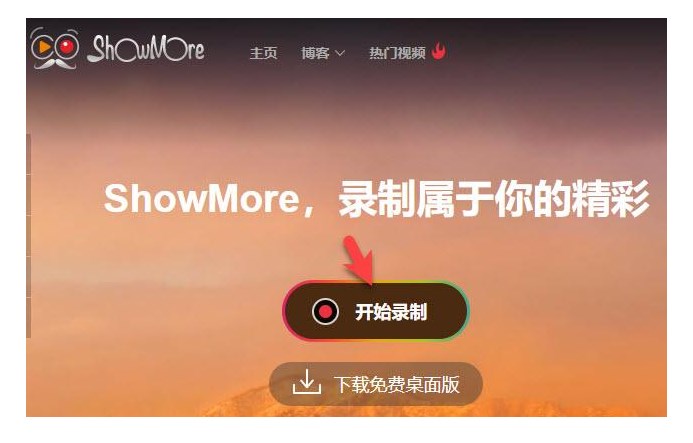 1. Software introduction:
  ShowMore is a good video recording software that can record not only everything on your desktop, but also your computer's camera. The recording picture is clear, the picture is synchronized with the sound, which greatly meets the needs of users for high-quality recording video, and provides strong technical support in the aspects of recording video, games and network teaching.
  2. Software functions:
  (1) Recording
  ShowMore's recording feature allows you to record all on-screen activities including game videos, online tutorials, web chats, and more in video format.
  (2) Multiple output formats
  When the recording is complete, you can save the video to a variety of formats such as MP4, WMV, AVI, FLV, VOB, MPEG, ASF. And if you record a video and need to save it in a smaller size like some built-in tutorials, you can also convert the video to GIF format.
  (3) Easy editing
  While recording, ShowMore also provides you with a useful editor that allows you to edit the video in real time, adding annotations such as arrows, lines, text, graphics, and highlights with one click. These actions can make your recorded video more vivid and easy to understand.
Leave a Reply
Your email address will not be published.Required fields are marked. *