By PURPLELEC |
07
November 2023 |
0
Comments
2-channel HDMI high-definition video capture card
  This is a high-definition video capture card that supports full HD 1080P 60H simultaneous 2-channel HDMI capture. The board uses a high-speed PCI-E Supports 2 HDMI inputs to meet the needs of various users. Its highest resolution can achieve 1920×1080, supports true 10Bit real-time HD full-resolution high-definition uncompressed video capture, and achieves true broadcast-level and Hollywood movie-level capture and editing, satisfying Various full HD cameras are required for real-time monitoring, collection and snapshots.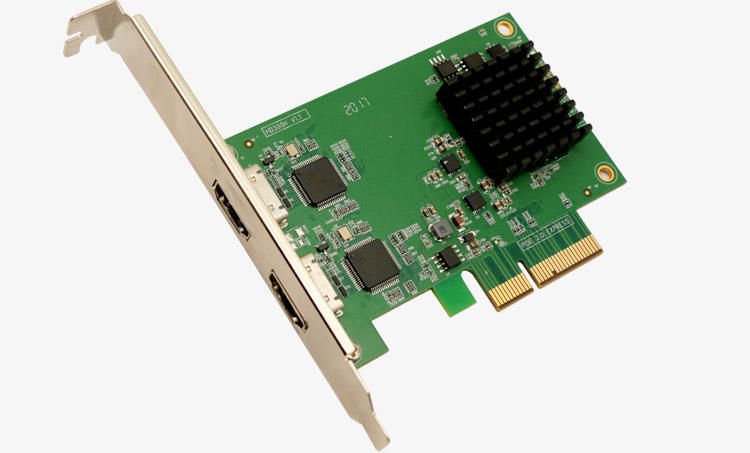 Product Features:
  Adopt PCIE X4 interface to collect 2 HDMI signals at the same time
  The product is designed and developed using high-performance Xilinx FPGA
  2 HDMI interfaces (can be connected to DVI)
  HD input supports automatic input video format detection and automatic video effective area detection
  High-performance DMA transmission function to achieve ultra-low latency video transmission
  FPGA integrates high-quality motion estimation adaptive de-interlacing algorithm
  FPGA integrates high-precision color space conversion algorithm and supports RGB24 and yuv422 format output
  FPGA integrates high-quality bilinear image scaling algorithm to achieve multi-level high-quality image scaling
  FPGA integrates 3D video noise reduction, significantly reducing video noise and improving image clarity
  FPGA integrated image horizontal and vertical flip function
  FPGA integrates R, G, B three-color gain color adjustment function
  FPGA integrates brightness, contrast, saturation, and sharpness enhancement algorithms to achieve multi-level color adjustment
  Support WebRtc web-based video calling
  Microsoft AVStream standard driver supports DirectShow development
  Linux V4l2 driver, can support standard V4L2 video applications: VLC, MPlayer, etc.
  Device firmware can be upgraded online
  Device connection interface:
  PCI-E Gen2 X4
  input interface:
  2 HDMI input interfaces
  DMA transmission bandwidth:
  Up to 1GB/S can realize stable transmission of 2 channels of 1920*1080 RGB24 data at the same time at 60 frames
  Onboard DDR memory:
  DDR3 16BIT 1GB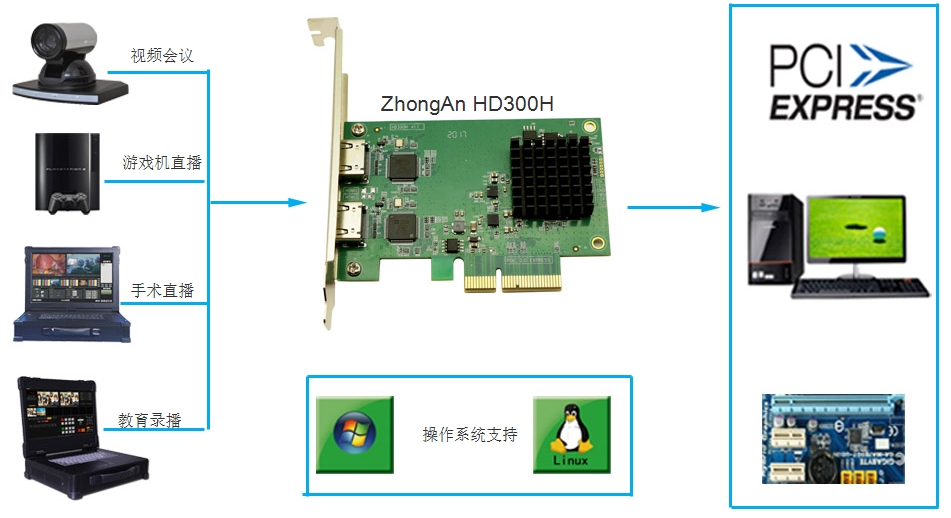 Leave a Reply
Your email address will not be published.Required fields are marked. *