By PURPLELEC |
24
August 2023 |
0
Comments
Best Thunderbolt 4 hub - Caldigit Thunderbolt 4 Element Hub
  You won't find any more modern USB ports on a hub or docking station than you get with Caldigit's compact and well-priced Thunderbolt 4 / USB4 Element Hub, and they are all rated at top speeds.
  It boasts four Thunderbolt 4 (all at 40Gbps bandwidth and 15W charging) and four USB-A 3.2 Gen.2 (10Gbps and 7.5W) ports. That's more than any other Thunderbolt 4 hub we have seen or tested.
  One of the TB4 ports is Upstream, for connection to your computer. The other three are Downstream, for connecting other devices.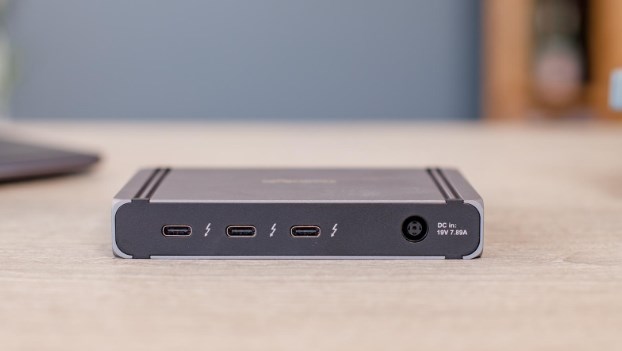 • One upstream Thunderbolt 4 port (40Gbps, 60W)
  • Three downstream Thunderbolt 4 ports (40Gbps, 15W)
  • Four USB-A ports (10Gbps, 7.5W)
  • 150W power supply
  Caldigit's Thunderbolt 4 Element Hub is not a docking station by strict definition but it has so many USB ports (both Type A and Type C) that it can certainly be used as a dock if you have the right external device ports or adapters for adding external displays.
  If used as a dock, the Element Hub is one of the smallest you'll find with its own power supply
  At 150W, the power supply should accommodate most of your needs, with up to 60W reserved for powering the laptop or tablet—enough for all but the biggest, meanest laptops.
Leave a Reply
Your email address will not be published.Required fields are marked. *