By PURPLELEC |
09
August 2023 |
0
Comments
What Is Thunderbolt 4?
  Thunderbolt 4 was first announced in January 2020 at the Consumer Electronic Show (CES) before it was later released in July 2020. It uses the same USB-C connector as Thunderbolt 3 and USB4, but there are certain key differences between USB-C and Thunderbolt.
  However, the improvements made in Thunderbolt 4 from the previous version are not as immediately apparent, unlike USB4. For example, Thunderbolt 4 has the same maximum bandwidth as Thunderbolt 3 at 40Gbps, but it increases data transfer rates via PCIe lanes from 16Gbps to 32Gbps.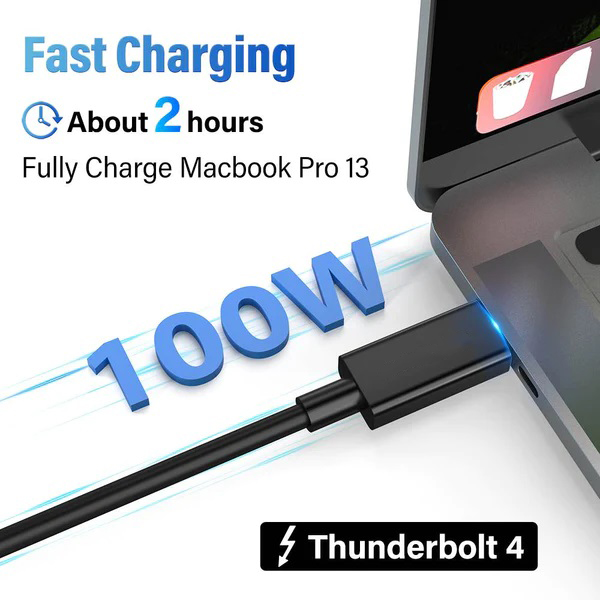 Thunderbolt 4 is capable of powering two 4K displays at 60Hz (up from a single 4K display in Thunderbolt 3) or a single 8K display at 60Hz. Thunderbolt 4 requires that laptops and docks include at least one port for charging with a minimum power delivery of 15W.
  It also includes a Wake from Sleep feature that allows a connected keyboard or mouse to bring the computer out of sleep mode. It has Direct Memory Access (DMA) protection that helps to safeguard against physical DMA attacks by preventing unauthorized access to memory.
  It offers support for docks with up to four Thunderbolt 4 ports, three downstream-facing ports, and one upstream-facing port. Keeping up with its universal connector identity, Thunderbolt 4 is compatible with DisplayPort, PCIe, and USB4 (and other generations). It is also backward-compatible with other versions of Thunderbolt.
Leave a Reply
Your email address will not be published.Required fields are marked. *