By PURPLELEC |
07
August 2023 |
0
Comments
What is the difference between USB-C and Thunderbolt 3?
  USB Type-C, or USB-C, is a specification for connectors and cables. Some of the key features include:
  Symmetrical and flip-able, or reversible. Both sides (top and bottom) can be inserted in the port in either direction, meaning that you no longer have to make sure a cable is inserted "right-side" up.
  Delivery of up to 100W of power.
  Supports alternate modes, such as DisplayPort, Thunderbolt, etc.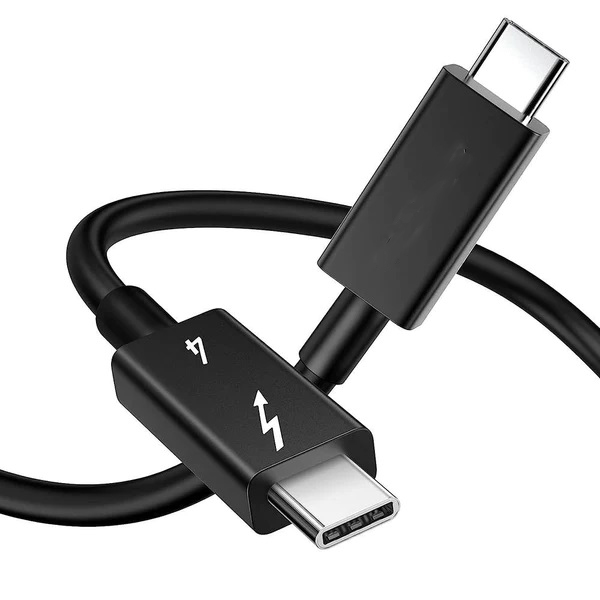 Thunderbolt 3 defines a superset of capabilities that runs on USB-C connectors and cables. In brief, Thunderbolt 3 brings Thunderbolt to USB-C. Here are the superset of features that Thunderbolt 3 provides:
  At 40 Gbps, Thunderbolt 3 is the fastest connection available. By comparison, native USB 3.1 operates at 10 Gbps.
  Thunderbolt 3 is bi-directional with four lanes of PCI Express Gen 3 and eight lanes of DisplayPort 1.2.
  Now with a Thunderbolt 3 port, you can connect to any dock, device or display, including billions of USB devices.

Thunderbolt 3 USB4.0 HUB 40Gbps 4-in-1 hub

3*Thunderbolt3,data tranfer speed up to 40gbps (Video output
up to 8k 30hz or 2x4k @60hz PD 60w),downward compatible with USB2.0 USB3.0
USB3.1
1*usb-A 3.2 Gen2,data transfer speed up to 10gbps
DC:20V-7.5A(150W GeN)
Leave a Reply
Your email address will not be published.Required fields are marked. *