By PURPLELEC |
06
June 2023 |
0
Comments
Elgato 4K60 PRO MK.2 capture card experience
  What I experienced this time is Elgato 4K60 Pro MK.2, which has more outstanding performance than similar products. It can achieve up to 4K60, 2K60 or 1080p60 HDR10 ultra-clear content acquisition, supports up to 4K60 HDR10 specification lossless original picture looping, and has a maximum of 240Hz High-brush ring output, support for flashback recording, etc., the acquisition and recording functions are very powerful. And this compact PCIe capture card can be easily loaded into a small-sized host, the size is less than half of the previous generation, and the operating temperature is lower. It supports HDR pass-through and capture, making 4K content creation easier than ever.
  Why I choose Elgato 4K60 PRO MK.2 capture card:
  Whether using GeForce or other third-party software, when I try to record games or game benchmarks on them, it usually affects the performance of the PC, causing frame rate drops and stuttering, so a very effective solution is to use a capture card. And now that games and media have started to adopt HDR as a standard, it broadens display and content standards to handle higher contrast levels and wider color gamuts.
  This also facilitates the creation of HDR content, and the Elgato 4K60 PRO MK.2 capture card is capable of capturing 2160p resolution at 60fps, in addition to being able to capture HDR. This also makes the Elgato 4K60 Pro MK.2 an excellent capture card choice for forward-looking content creators.
  Unpacking:
  In terms of packaging, Elgato 4K60 Pro MK.2 follows Elgato's consistent blue packaging material design features. The front seal is painted with the physical photo, brand and model of the capture card, and the product's feature information is printed on the back.
  The inner box packaging adopts a double-layer design. In terms of accessories, there are capture cards, half-height baffles, HDMI 2.0 cables, LOGO stickers, and paper product manuals.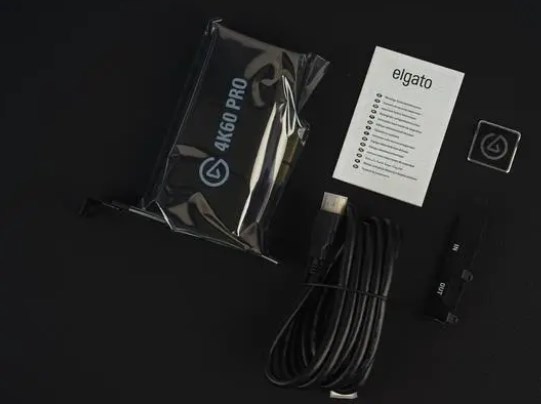 Appearance and design:
  Different from common USB interface capture boxes, the Elgato 4K60 Pro MK.2 capture card uses a PCI-E×4 interface, and its size is about 178mm×121mm×21mm, which is about the size of a palm and is very compact overall. The front of the card is made of black electro-galvanized steel shell, and holes are made in the upper left corner and lower right corner for heat dissipation. The brand LOGO and model logo in white fonts are used on the shell, and the back of the card adopts an open design, so that many electronic components and stickers with product information can be seen intuitively.
  On the side of the capture card is the position of their input and output interfaces. The interface part adopts HDMI 2.0 interface, and the HDMI 2.0 cable can support the current mainstream 4k resolution, bringing an ultra-clear image quality experience. With a transmission speed of up to 18Gbps, it can provide 4K@50/60Hz video quality and 32 audio channels, etc. It is also the most widely used high-definition transmission interface at present; The delay loop out function is convenient for users who like live broadcasting.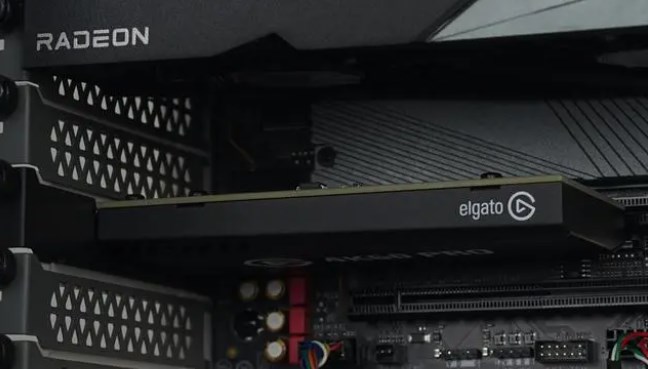 To meet the needs of different users, Elgato thoughtfully provided a half-height baffle with input and output logos printed on it. This can make some users of small chassis, such as Mini chassis, etc., more convenient to use the Elgato 4K60 Pro MK.2 capture card. The capture card comes with a 1.5-meter long HDMI cable, which is enough for most users. Because under normal circumstances, the PC and the monitor are close together, so 1.5 meters of wire is quite enough.
  experience:
  In terms of installation, it is very simple. The PCI-E×4 interface needs the support of the PC motherboard to provide higher transmission bandwidth and stability. The advantages for long-term streaming or recording are self-evident. We only need to install the capture card into a free PCIe 4x slot (before buying a capture card, it is best to confirm whether your motherboard is compatible), after restarting, the Win11 system will automatically download and install the Elgato driver, which is very convenient.
  It is worth mentioning that Elgato 4K60 Pro MK.2 can be used with multiple software at the same time. For example, you can use Elgato's software, OBS and XSplit to record at the same time. In our testing, we tested the 4K60 Pro MK.2 using Elgato's official capture software and OBS. When everything is set up, you can broadcast the game on the live broadcast platform by pushing the stream. It is very suitable for the live broadcast of console games.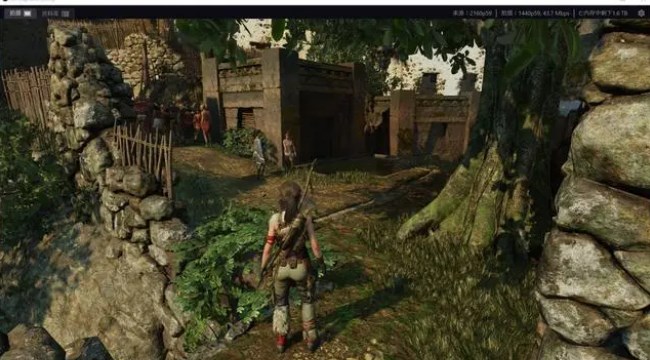 Elgato 4K60 Pro MK.2 can obtain excellent picture performance in the official capture software through the function of directly exporting images, such as HDR and high frame rate in the original picture. In addition to directly recording your gameplay, it also has a special function of flashback recording (Flashback), which is enabled by default in the software, so whether you click to record or not, the flashback recording function will automatically Run, and record everything.
  The advantage of the flashback recording function is that when there is a wonderful picture, drag the progress bar back to any position where you want to start recording, click to record, wait for 1 second, and the picture will be captured from that second to the present. Save it, it's that simple! And after the software is closed, the cached content that has not been recorded by the flashback will be automatically deleted, so that you don't have to worry about recording a bunch of unnecessary content every time and occupying the disk space. Typically content can be cached for up to 4 hours.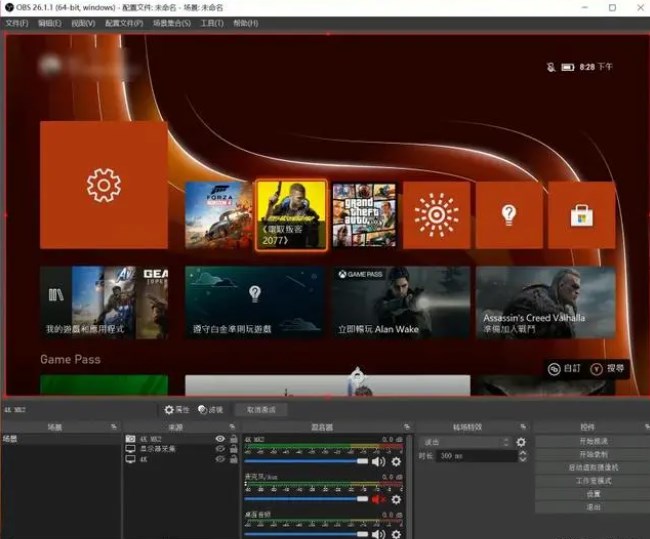 PlayStation or Xbox users can use streaming software such as OBS, and of course Douyin and Kuaishou Live Assistant are also supported. With simple settings, you can share your game process with netizens. It is worth mentioning that 4K Capture Utility not only supports 30 and 60fps, when I use OBS, both 2160p30 and 1080p120 are successfully recorded, which is very good.
  On the whole, the advantages of the Elgato 4K60 Pro MK.2 capture card are significantly better than its predecessor, with smaller size and lower operating temperature. It's capable of 4K 60fps HDR10 video capture, as well as up to 240Hz high-refresh loop-out for 1080p resolution, and it's capable of working with multiple capture/streaming software at the same time, as well as useful flashback recording.
Leave a Reply
Your email address will not be published.Required fields are marked. *