By PURPLELEC |
19
July 2023 |
0
Comments
Intel Thunderbolt 4 Interface Leads New Generation of Universal Interface Development
  At the end of 2020, Intel released the first Thunderbolt 4 independent control chip Maple Ridge, which also incorporated the new form of interface into the overall platform of Tiger Lake CPU. Although Maple Ridge still uses the PCI-E 3.0 x4 link, the chip supports two native Thunderbolt 4 interfaces, which can also be used as a USB 4 interface or as a DisplayPorts port through the DP alt mode of USB-C.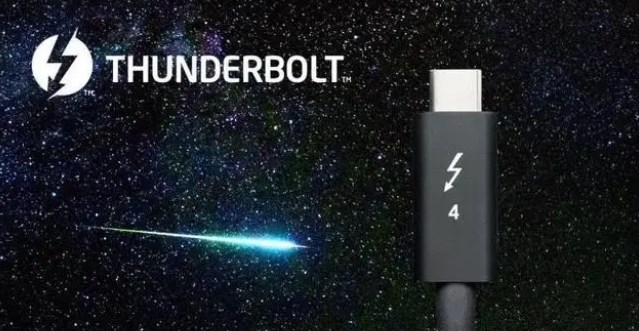 Thunderbolt 4 is built on the basis of Thunderbolt 3 and still provides 40 Gbps transmission speed (two-way bandwidth), 4k x 2 video and up to 100W power supply...but it can support up to 8K displays on video output and data transmission. 32 Gbps PCIe, in which the write speed reaches 3000 Mbps, which is double that of Thunderbolt 3 (16Gbps). This speed is especially useful when connecting external storage devices, especially nowadays most SSD speeds exceed 3GB/s. Thunderbolt 4 can not only Fully meet its needs, so that it can obtain bandwidth close to that of a direct-connected motherboard.
  In terms of scalability, it can support up to 5 Thunderbolt 4 devices at one port, expand a single Thunderbolt 4 into multiples through the docking station, and easily connect wired gaming keyboards, mice, solid-state drives, multiple monitors, headphones, speakers, etc. Audio devices, and support for waking up the computer from peripherals on the dock. And PCs with Thunderbolt 4 have at least one port that can charge the device.
  In actual transmission, Thunderbolt 4 can make better use of the bandwidth of 40 Gbps. Even if the design speed is reached during multi-line transmission, there will be no interface overload. Input data conflicts in peripherals. In terms of security, it supports Intel VT-d-based direct memory access (DMA) protection, which can help prevent security threats by remapping requests from external devices and checking for appropriate permissions.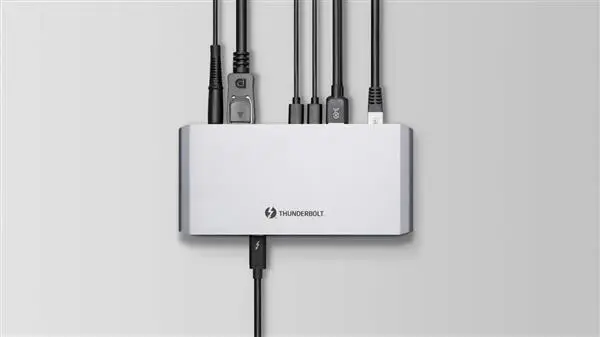 It is precisely because of the strong compatibility of Thunderbolt 4 that it can not only connect many peripherals through the docking station. You can also connect quite a lot of device types, such as PCIe expansion chassis to access compatible PCIe devices (external graphics card, external video capture card); for example, connect to Ethernet through an adapter, or directly connect to another computer to realize high-speed cloning of PC , Thunderbolt 4 is now able to support 10 Gb Ethernet.
  It is precisely through the powerful scalability that display manufacturers also make full use of this function to transplant more expansion interfaces on the display, use the display to expand the visual interface, and provide peripheral expansion and charging, so that notebook users can use it on the go. It is not only easy to unplug a cable, but also keeps the desktop clean.
Leave a Reply
Your email address will not be published.Required fields are marked. *