By PURPLELEC |
11
November 2023 |
0
Comments
What are the models of PCIe capture cards?
  There are various models of PCIe acquisition cards, mainly divided into PCIe8582M/8584M/8586M data acquisition card, PCIe8912M/8914M/8916M data acquisition card, PCIe8504/8514 data acquisition card, PCIe8506/8516 data acquisition card, PCIe8502/8512 data acquisition card , PCIe8532B data acquisition card, PCIe8531B data acquisition card, PCIe8544B data acquisition card, PCIe8543B data acquisition card, PCIe8534B data acquisition card, PCIe8533B data acquisition card.
  Among them, PCIe8912M/8914M/8916M, 2-channel 12/14/16-bit 250MS/s sampling digitizer, is designed for high-frequency and high-dynamic range input signals up to 100M. The analog input range can be set to ±1V or ±5V through software programming. Equipped with onboard memory with a capacity of up to 2GB.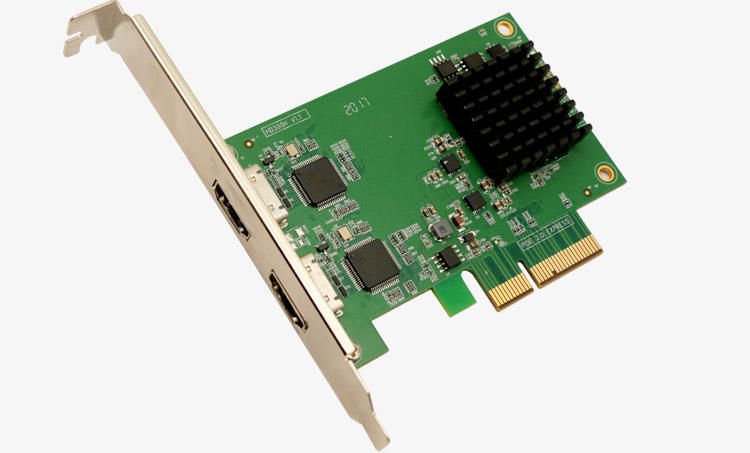 Features:
  1. Provide ×8 Gen2 interface protocol.
  2. It has a high-speed, stable and reliable sampling rate of 250MS/s.
  3. The analog bandwidth is up to 100MHz.
  4. Each input channel of this digitizer has an independent A/D converter and an independent program-controlled amplifier, which can record signals synchronously without phase delay.
  5. Each channel can be independently programmed to input impedance 1MΩ or 50Ω, which can be flexibly applied to high and low impedance situations.
  6. The onboard 2GB memory is very large and ensures long-term recording even at high sampling rates.
  7. Supports continuous collection and limited point collection, realizes very high-speed data streaming mode through DMA, and the continuous transmission speed can reach 1GB/s, storing or analyzing it while maintaining complete information. Combined with Altai Technology's measurement and control software and PCIe-SSDM2X storage module, high-speed data streaming and playback can be achieved, and it is compatible with mainstream disk arrays in the market.
  8. When running multiple PCIe8912M/8914M/8916M boards in the same system, the boards can be interconnected through the synchronization bus, and the clock and trigger signals of the master card can be distributed to the slave cards. The system will obtain 2 or more complete synchronizations. channel experience.
Leave a Reply
Your email address will not be published.Required fields are marked. *