By PURPLELEC |
16
June 2023 |
0
Comments
Popular Games to Play on PC
  There is no limit to the number and types of games that you can play on your PC. But the following are some of the most popular;
  Raid: Shadow Legends
  Raid: Shadow Legends is a fantasy-themed role-playing game that was initially released as a mobile app although it is now also available on the Windows Store. It takes place in a fictional realm known as Telleria, ruled by the Tyrant Dark Lord Siroth. Players try to restore peace and harmony to the realm by taking the role of the resurrected Telerian warrior, whose main goal is to defeat the Dark Lord.
  The game gets even more exciting because the player can assemble an army to aid them in their quest. And there are numerous battles set in different locations including Castles, dungeons, deserts, and temples that are heavily defended by the enemy. The game has 12 levels, each level with 7 different stages and can be played in one of three levels of difficulty.
  World of Warships
  Develop by Lesta Studios, War of Warships is a free-to-play naval warfare themed game that can be played on iOS, Android, Windows, and Mac. Players in the game battle each other at random or form cooperatives to battle other cooperatives. One of the main reasons why this game is so popular is because it is inherently a freemium game, meaning that players can progress in the game without needing to purchase anything or pay for a subscription.
  But while the game itself is enjoyable, players will notice that the game gets harder as they progress. This game was made available for Windows in 2015 and there are PlayStation 4 and Xbox One versions as well.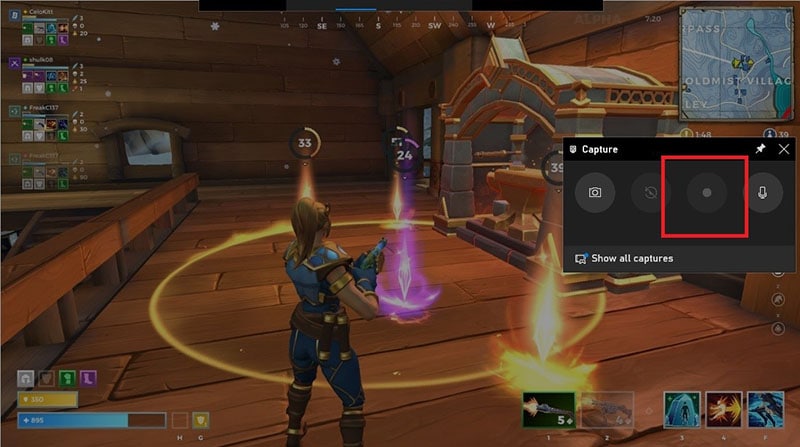 Minecraft
  Minecraft is the best-selling video game of all time with more than 200 million copies sold and over 126 million active monthly uses. Develop by Mojang Studios, Minecraft made its debut in 2009, before being fully released in 2011. In the game, players explore a 3D world with infinite terrain where they can find raw materials that can help them craft tools and items to help them build the structure.
  Players can also fight mobs and cooperate or compete against other players around the world. There are various modes to choose from including survival mode where players are expected to build the world around them while maintaining their health. Minecraft has received several awards and continues to be one of the most popular games in the market.
  World of Tanks Blitz
  World of Tanks Blitz is a version of the very popular World of Tanks game by Wargaming that can be played on PC and tablets. The closed beta version of the game was released in 2014 for iOS only, but now the game can be easily accessed on all devices with the Windows version being released in 2015.
  The game is a massively popular and freemium game, meaning that you will not need to purchase anything to progress in the game. But there are premium items that you can choose to purchase, although it is not necessary to do so.
  Roblox
  Roblox is an online gaming platform that allows players to play for a variety of games created by other users. Released in 2016, the platform has numerous games in multiple genres and languages, ideal for every type of gamer. It is available on all devices including Android, iOS, PC, and Xbox One.
  Roblox is completely free to play, although it does come with some in-app purchases available through the in-game currency known as "Robux." The platform has more than 164 million active users.
Leave a Reply
Your email address will not be published.Required fields are marked. *