By PURPLELEC |
17
July 2023 |
0
Comments
How to use a Type-c docking station hub
  The innovative docking station is the key device of the notebook. In order to allow the notebook to easily connect the required peripherals through a single cable, the USB-C docking station solution is optimized, so that the notebook interface is no longer single and meets the needs of various occasions. Now, based on my personal experience, I would like to share with you the usage and functions of this 3-in-1 multi-function docking station.

  Instructions
  1. Open the package, the main parameters and function introduction of the product are on the box. Because it is imported with original packaging, all are in pure English.
  2. Connect to the type-c port of the notebook, just plug it in, no need to install any drivers.
  3. When the indicator light on the docking station is on, it means it is working normally.
  4. Connect the required peripheral devices, such as mouse, mobile hard disk, projector, digital TV, etc.
  5. After finishing the working state, you can directly unplug the docking station from the notebook.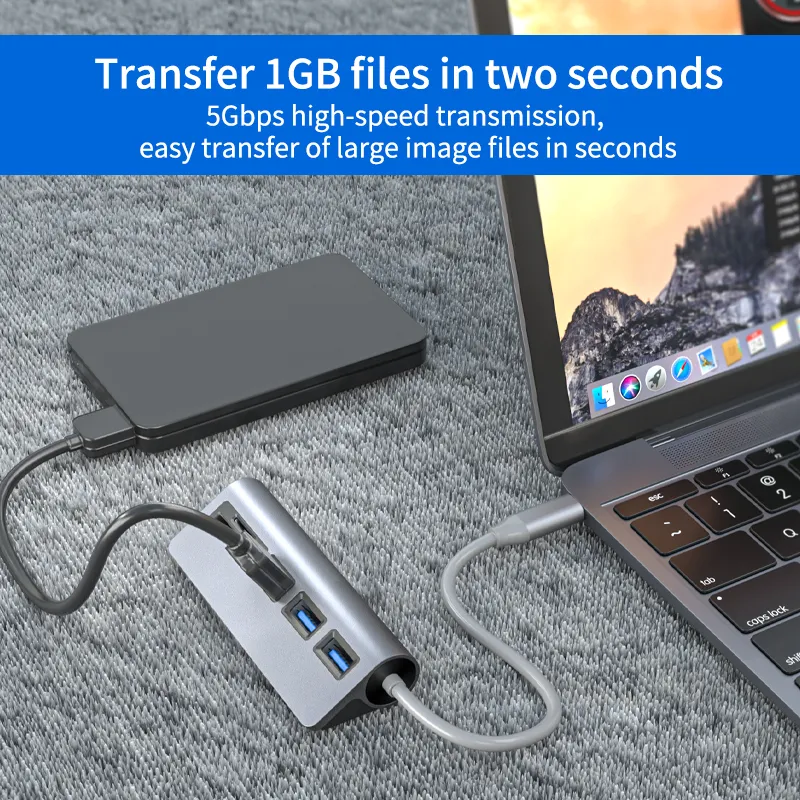 Features
  1. This is a dedicated docking station for MacBook Pro. MacBook Pro 2016, 2017, and 2018 can recognize the device normally and connect smoothly.
  2. Both charging and transmission are correct, efficient and stable. It can charge multiple mobile devices, PD charging can reach 60W, Thunderbolt 3 charging can reach 100W, and the transmission speed can reach 40Gb/s.
  3. The TF/SD card can be quickly read, and the TF card can be fully inserted and read.
  4. Large files can be transferred in seconds, easily driving two mobile hard disks of more than 1TB to realize mutual file transfer, and the speed is quite fast.
  5. If you need wireless network on-screen display, you can get high-resolution output by plugging into the 4K HDMI interface of the docking station. There is no delay in the high-definition video expansion output of wired on-screen display.
Leave a Reply
Your email address will not be published.Required fields are marked. *